Ever since the team at Pacific Coilcoaters (PCC) got their teeth stuck into turning the business around, they have gone from strength to strength, and have now been recognised with a national industry marketing award for their efforts.
Over the past 18 months, the company has seen an immediate and rapid growth in a buoyant market thanks to their focus, discipline, and commitment to improving sales, team engagement.
Their success all started when they relaunched their ColorCote product branding by giving it a new look and direction.
The extreme success of this relaunch has seen them awarded a TVNZ Marketing Award for Marketing Leadership.
The Judges' Choice Marketing Leadership Award at the 2016 TVNZ Marketing Awards was awarded to the entry that best demonstrated how marketing has led the business to achieve improved performance through a success initiative/project. PCC was also a finalist in three other categories – Transformational, Insight, and B2B.
Through communicating more with their key customers to gain a more comprehensive understanding of its distribution channel and enlisting the help of an advertising agency to develop and revamp their brand, they went from being outdated, with a lack of clear product positioning and other necessary marketing tools needed for a successful business, to re-doing almost their entire company with updated advertising, websites, apps, and other forms of technology.
Their improvement was so successful and impressive that one of their key competitors said "you've come from ten years behind and have leapt to 20 years in front".
One judge of the award said, "Pacific Coilcoaters executed an organisational change programme, achieving key business outcomes, which were truly marketing lead".
PCC's efforts have also been recognised by New Zealand Marketing Magazine who praised them on their growth, development, and success as a company.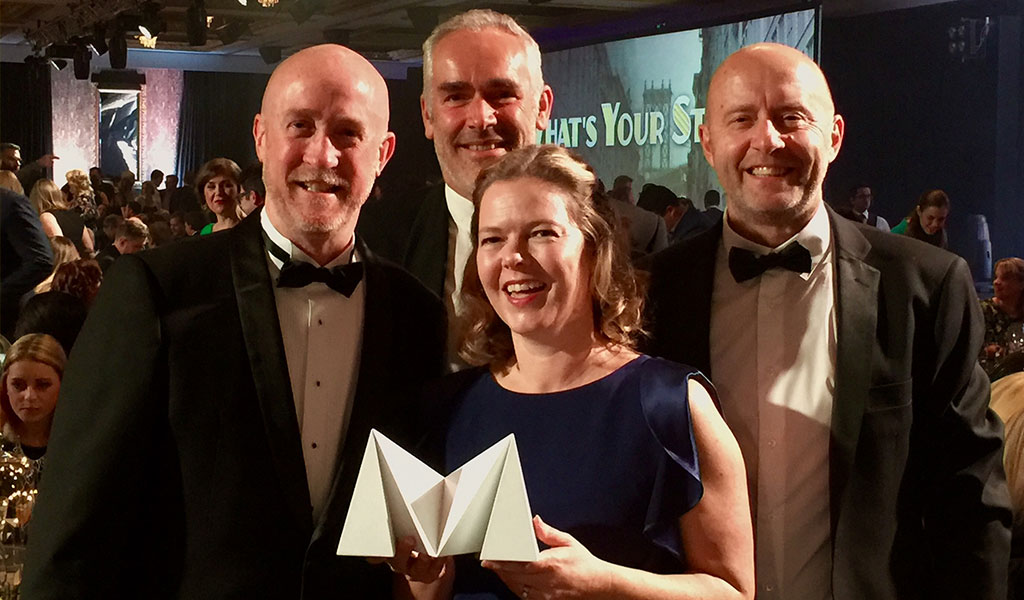 In the picture, the people from left to right are:  Steve Haines (PCC NZ Sales & Marketing Manager), Greg Taylor (Director Ballantyne Taylor), Ruth Reid (Marketing Contractor), Steve Ballantyne (Director Ballantyne Taylor),