Our warranties
are unique too
Warranties: Our warranties are specific to a particular building, depending on the roof design, your house location and the type of roofing product used. Check before you decide – you don't want a claim to be rejected due to having the wrong product for the environment.
We make sure the right product is used for its environment
Most roofing companies offer a 'warranty' for their products. All warranties are not the same. Just because a company is willing to give you a warranty won't make your roof or cladding any more durable or resistant to the elements.
If you don't meet the demanding conditions, and the roof starts to quickly fail, the full replacement cost may be at your expense.
Warranty Enquiry Form
All ColorCote roofing and cladding products come with a written warranty backed by Fletcher Building, one of NZ's largest companies. Our warranties are specific to a particular building, where it is sited, and the type of roofing and cladding product used.
We'll let you know which is the best substrate and paint solution for the design you are planning and the environment you are building in.
This means you'll get the correct ColorCote product and a pre-approved warranty.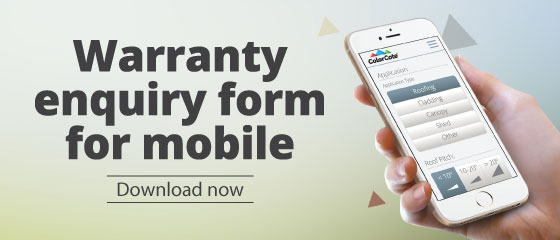 Available on both the App Store and Google Play.
Maintenance
Basic maintenance will prolong your roof life.
All roofing and cladding products require regular maintenance to keep them looking good, to prolong their life and to meet the terms of any product warranty.
We recommend washing with ColorCote RoofWash.
Choosing the right product for the environment is the best way to reduce maintenance time.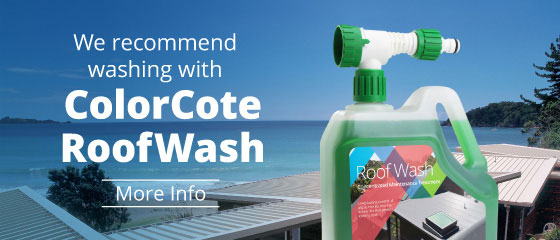 *A warranty on MagnaFlow in ISO 5 is subject to prior approval by Pacific Coilcoaters.