The right roof always lasts longer.
ColorCote roofing has passed the test on homes and buildings for over 40 years. No matter how tough the conditions, ColorCote can handle it.
View Products
Contact Us
ColorCote pre-painted roofing and cladding products are all guaranteed for specific atmospheric conditions.
Whether you're building a new home or need to re-roof, ColorCote can guarantee the right roof for your specific location. And when it comes to colour, we have more than 40 shades, from the ever popular Greyfriars and Sandstone Grey, to bold Black, Metallic Gunmetal and bright Lazerite Blue.
For the harshest conditions
Because aluminium doesn't rust, AlumiGard is suitable for use in 'very severe' marine environments, right up to the waterline, as well as chemical or acidic exposure in harsh industrial or geothermal areas. Under AlumiGard's durable baked-on paint system is the same marine grade aluminium alloy boats are made from.
No-one else offers our range of metal substrates, unique technologies and baked-on colours to suit any environment or design.
ColorCote has been leading New Zealand's innovation of pre-painted steel and aluminium roofing and cladding products in NZ since 1973. We're proudly part of Fletcher Steel, a division of Fletcher Building Limited, our country's largest and most trusted construction and building supplies company.
ColorCote has been protecting NZ homes for over 40 years, so we've been doing it better for longer. By choosing the right substrate and paint system you'll preserve your investment and thank us for many years to come.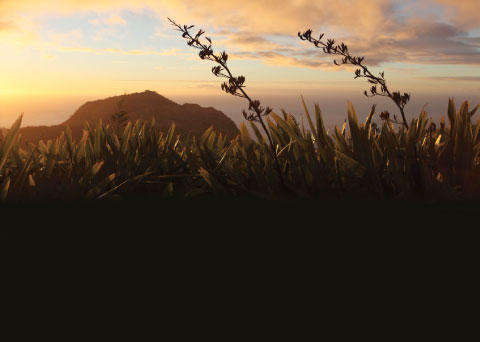 Find a roofer
Here you'll find a list of distributors and approved ColorCote installation contractors.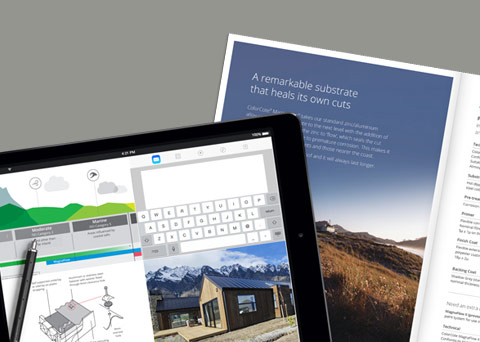 Technical Info
It's important to know which metals should never touch, to protect both your roof and your warranty.